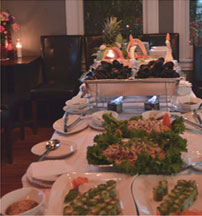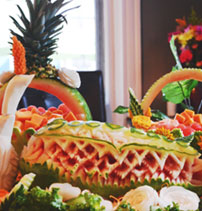 Private Parties
With comfortable seating for up to 44 people in our Special Events Room and up to 50 seats at the patio, there are great spaces for your next corporate lunch, private party, wedding reception or social gathering. The unique and inviting space is the perfect venue for any occasion and will surely impress co-workers, guests, and friends. Also, we have managed a staff serving muti-course meals for hosts entertaining.
Catering
Caravan provides external catering for private and corporate clients. We can cater for all types of occasions and we will tailor our food and drinks offering to your event requirements.
We take reservations for lunch and dinner. For all event and catering enquiries please contact (434) 971-1515 between 11.30 am - 6pm, Mon-Fri and noon - 6 pm, Sat-Sun.